Oldhami, Oldham's Bamboo
(Dendrocalamopsis oldhamii)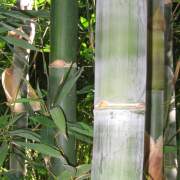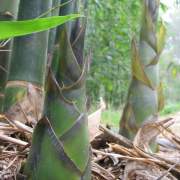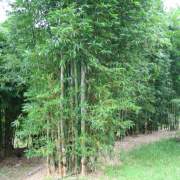 Growers call this bamboo 'Oldhami'. Sometimes marketed as 'Giant Timber Bamboo', but at around 15 metres it's really a medium-size bamboo, and the useable timber is very straight but not it's best feature. Oldhami is a good 'all-rounder'; very compact and upright, with large very dark green leaves and is a favourite of many growers and collectors. It's also very easy to grow and easy to propagate. Highest quality edible shoots, excellent frost hardy ornamental windbreak.
Home Contact Us
Latiflorus < Varieties > Stripestem Fernleaf