Ventricosa, Buddha Belly Bamboo
(Bambusa ventricosa)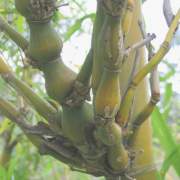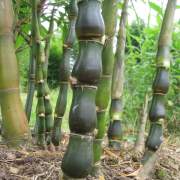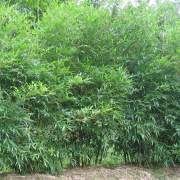 The famous Buddha Belly Bamboo. Extremely hardy to cold, wind and drought once established. Ventricosa is a favoured ornamental, with huge potential as a fodder producing windbreak and shelter belt for grazing stock. Can be maintained as a hedge, and kept short, but in good growing conditions can reach 10 or 15 metres. The timber is used for speciality craft work. The characteristic inter-nodal swelling is produced in harsh or neglected conditions. Small nursery grown plants usually have less 'buddha-ed' and more zigzagged culms.
Home Contact Us
Timor Black < Varieties >