Black Brandisii Bamboo
(Dendrocalamus brandisii var. black)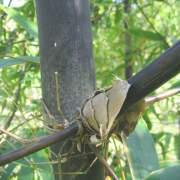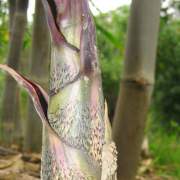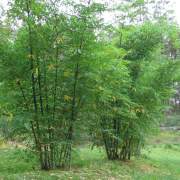 We have at least two strains of this beautiful and interesting plant. and they produce black and very dark brown culms that are thick walled and very strong. Sometimes they are mottled with green or dark orange. As with Timor Black Bamboo the culms are darker in shady conditions. The lower culms retain their velvet bloom for a long while giving them a grey appearance, but as they mature it falls away, revealing the same colour as on the upper culm. Being much shorter (at 10-12 metres) than its giant parent, and more cold hardy than either Timor Black or Atro, it may be the one of the best of the clumping blacks.
Home Contact Us
Black Asper < Varieties > Brandisii